HEADERS
for Mopar Classics... A, B, C, E, F, M - bodies
for 08-11 Late Model... Challenger, Charger, Magnum & 300's
for 03-07 5.7L Hemi Ram Truck...1500, 2500, Mega-Cab
for 1995-2002 Neon
EXHAUST SYSTEMS
for Mopar Classics... A, B, C, E - bodies
for 08-11 Late Model... Challenger, Charger, Magnum & 300's
for 04-07 Hemi Ram Truck... 1500, 2500, Mega-Cab
for 1995-2002 Neon...
EXHAUST SYSTEM COMPONENTS
EXHAUST TIPS / EXTENSIONS
GASKETS & FLANGES
BRACKETS, HARDWARE, MOUNTS & MISC. PARTS
If you're an enthusiast who demands the best, TTi Performance Exhaust and Headers
are the ultimate in high-performance systems! Exclusively for MOPARS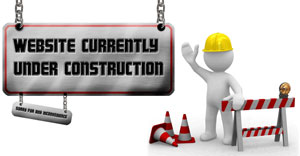 Please pardon our site disruption
Our website is currently under construction. There will be several mismatched pages, a few broken links and even a few missing pages.
We apologize for the inconvenience. For more information or assistance call TTi (951)371-4878
Prices from... $644 - $810

Prices from... $712 - $936

Prices from... $766 - $951

Available in 2-1/2" or 3"

From your Stock Manifolds

or Headers back

Prices from... $495 - $781

Prices from... $736 - $921

1-3/4" Big Block Shorty Headers

Prices from... $518 - $665

5.7, 6.1. 6.4L GEN3 HEMI Headers

Prices from... $740 - $770

95-05 NEON 1-5/8" Headers

Prices from... $177 - $354

Price... $58 /set

Stainless Headers & Exhaust Systems

Prices from... $853 - $2446

Biscuit Style / Spool Style

Prices from... $137 - $258

Available with Orange, Red

or Black inserts

Price... $424

Header, Collector, Max Wedge

Price Range... $6 - $70

12-15 Horsepower gain

at the rear wheels

using an X-pipe verses an H-pipe

Prices from... $273 - $287

Prices from... $518 - $2446

Prices from... $746 - $951

Prices from... $727 - $1122

Price Range... $157 - $424
Updated: November 26, 2013
We accept: